Beat your competition with the best trackside mindset coaching.
Need to focus your talent for a few more seconds a lap?
In The Fast Zone will help you realise your potential.
My coaching style will help ensure you focus, relax and tap into your natural racing ability no matter how many wheels you are on.
By watching you, listening to you and asking specific questions I will understand where you are currently at, what issues you may have and what useful things/ideas you use.
I will then work on teaching you in a bespoke fashion world class and proven tools and techniques. Which include – but not limited to – Relaxation, breathing while engaged in racing, Visualization, mind/body connection. Conscious and subconscious communication and how this relates to the "feel" you have or are missing.
Clients shave seconds off their laps times, finding their racing easier and more fun!
Through a combination of NLP (Neuro-Linguistic Programming, over 18 years of coaching experience and relaxation techniques I can ensure you get the most out of your track time or race experience while having a relaxed fun time.
You will work one to one with me at a track or test day to learn new effective Mental Preparation skills.
These skills can then be transferred to a race day where I can continue to work with you to ensure you are ready for whatever the event or track can throw at you.
Also teaching you – if needed – how to apply the newly taught skills to dealing with pressure around your on track performance, expectations – yours and others.
Have fun, go faster and succeed!
I help all kinds of serious amateur racers on a track day or test.
I help professional racers and teams increase efficiency of time (and money) invested and communication, and I coach Championship racers to victories and titles.
Consistently and easily tap into your natural talent.
Realise your full potential.
Go Faster.
Beat your competition.
Succeed.
Enjoy the whole racing experience.
Have Fun.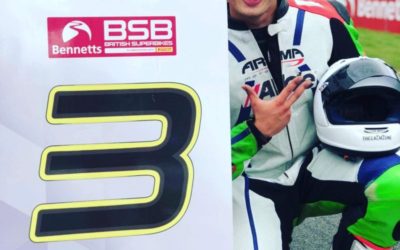 "I've worked with Lee on and off for multiple years now. But where it stands out the most is Round 4 of British Superstock 600 2018 where I collected my first podium. At the previous 2 rounds I hadn't finished the races and the last crash being a rather large accident...
read more
GET YOUR MIND IN THE ZONE
Whether you're a pro-racer, serious club racer, or just someone who wants to find the outer limited of your race performance at a track day, you can benefit from learning how to apply mental tools. I've proved they work and can show you exactly how you can learn to apply them, no matter what your racing style or ambitions are.
Are you ready… are you ready to enter The Fast Zone..?!?