Welcome to In The Fast Zone
"As every successful racer knows, the very best lap times are set when both racer and machine are working in perfect harmony. The world champions out there, the ones we all aspire to be, know that this only happens when everything comes together and they are in the fast zone."
Lee Spelzini – Mental Race Performance Specialist
My clients often come to me with lack of confidence, loss of direction or the ability to get past mental performance blocks. The tools I coach will restore these lacking areas, as well as your enjoyment and fun, and get you back into your a-game. Ultimately pushing you to unlock your optimum racing performance.
In the Fast Zone is for enhancing racing mental performance. Stripping back the complicated jargon, I make you faster, perform better and get you into the fast zone. I offer a range of services for racers, whether that's club racing or pro racing. Initial consultations are provided and I can coach you for half days, full days or for bespoke needs on track/race days and weekends.
In The Fast Zone is a completely new way for serious racers to take advantage of some of the latest and most powerful mental tools. These are used by a range of high-performing sportspeople and professionals seeking to gain that elusive edge.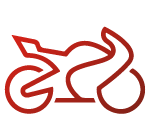 Bikes
I provide the most powerful mental tools to push yourself beyond your known limits. Allow your conscious mind to flow freely and everything just works.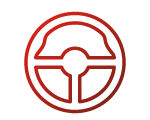 Cars
It's not just bikes but for cars too, the mental tools to push yourself beyond your known limits work the same. I can unlock your potential to shave off seconds.
Contact
If you think I can help you, I'm sure I can, then get in touch today and have a friendly chat. Get in touch today to get into the fast zone.
GET YOUR MIND IN THE ZONE
Whether you're a pro-racer, serious club racer, or just someone who wants to find the outer limited of your race performance at a track day, you can benefit from learning how to apply mental tools. I've proved they work and can show you exactly how you can learn to apply them, no matter what your racing style or ambitions are.
Are you ready… are you ready to enter The Fast Zone..?!?